The Future of Real Estate Technology and Property Sectors Booming in Pakistan and Globally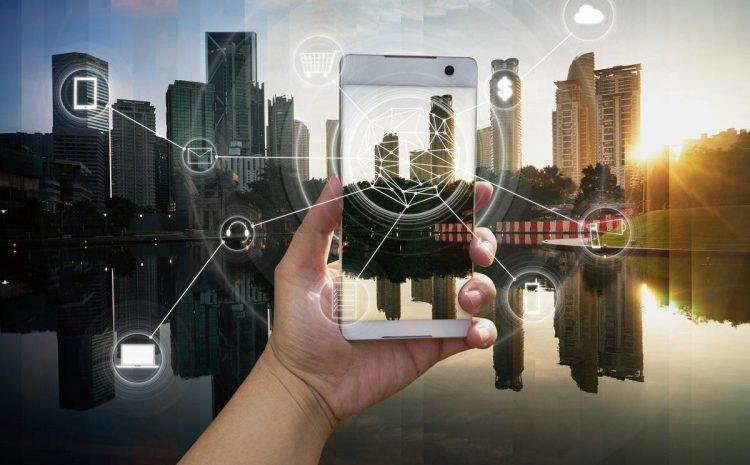 Growing Real Estate and IT Sectors in Pakistan and Globally
The future of real estate technology is booming in Pakistan and globally. Technological advancements are being used to streamline processes and provide more efficient and effective solutions to real estate challenges. This has become increasingly important as the demand for real estate services grows.
Increasing Use of Technology in Real Estate
In Pakistan, the real estate sector has seen significant growth in recent years. This growth has been fuelled by the increasing population, urbanization, and the growing middle class. The rising number of expatriates looking to invest in the country has also boosted the property sector. The use of technology has enabled the industry to keep up with the growth and demand.
Big Data: A Game Changer for Real Estate Industry
Using big data is one of the most significant technological advancements in the real estate sector. Data analytics is used to help real estate professionals make better decisions. This includes analyzing property trends, identifying potential buyers and sellers, and predicting market changes. Big data is helping the real estate industry to become more data-driven, leading to better decision-making.
Property Management Software: An Efficient and Effective Solution
Another area where technology is making a significant impact is property management. Property management software is being used to automate many of the processes of managing properties. This includes rent collection, maintenance scheduling, and tenant management. This technology is making property management more efficient and effective and helping reduce costs and improve profitability.
Virtual Reality (VR): A New Way to View Properties
The use of virtual reality (VR) is another technological advancement that is making a significant impact in the real estate sector. VR is being used to create virtual tours of properties, enabling potential buyers to view properties from anywhere in the world. This technology is also used to create 3D models of properties, allowing real estate professionals to better visualize and market properties.
Blockchain Technology: A Secure and Transparent Solution
The use of blockchain technology is also becoming increasingly popular in the real estate sector. Blockchain technology is being used to create smart contracts, which can help to streamline the real estate transaction process. This technology is also used to create secure and transparent property ownership records, helping reduce fraud and increase transparency in the sector.
Global Real Estate Technology Sector Set to Grow
Globally, the real estate technology sector is expected to grow significantly in the coming years. The growth of the internet and mobile devices has made it easier for buyers and sellers to access information about properties, leading to a shift towards online real estate services.
How the PropTech Convention is Driving Innovation in the Real Estate Sector
One significant event in the real estate technology sector is the PropTech Convention. This convention brings together real estate professionals, investors, and technology experts to discuss the latest trends and innovations in the sector. The convention provides an excellent opportunity for industry players to network, share ideas, and learn from each other.
Artificial Intelligence (AI) and Machine Learning: The Future of Real Estate
Artificial intelligence (AI) and machine learning are also expected to become more prevalent in the sector, helping real estate professionals make more informed decisions.
Conclusion
In conclusion, the future of real estate technology is booming in Pakistan and globally. The use of big data, property management software, virtual reality, and blockchain technology is significantly impacting the sector. As the demand for real estate services grows, technology will become increasingly important. Those who invest in real estate technology now will be in a solid position to benefit from the sector's growth in the future.